The staff of A Great Choice Lawn Care & Landscaping clearly sets us apart from most lawn care and landscaping businesses within the Greater Binghamton region. Meet our staff below.
---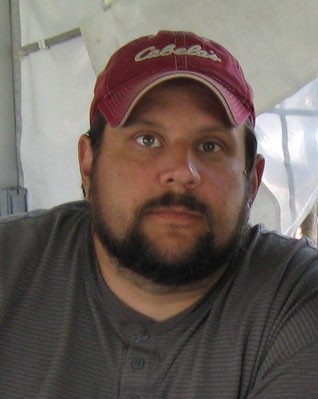 John Sacco - Owner
John's strong work ethic and constant dedication to his client's needs has helped build A Great Choice Lawn Care & Landscaping into the successful business that is today. John holds a degree in Ornamental Horticulture from Finger Lakes College. He began his career over 25 years ago when he started mowing lawns for neighbors while attending Vestal High School – many of which remain customers of the company to this day.
After college, John worked in the Agronomy department at Cornell University and for Trugreen Lawn Care. He used his formal education, on job training and years of hands on experience to open A Great Choice Lawn Care & Landscaping. The company has grown over the past 20 years to a business that employees over 30 people, and serves the southern tier and finger lakes region of New York, and North East Pennsylvania.
Over John's years in business he focuses his efforts on continuing to grow the core business through improving the level of customer service his company provides. John also enjoys researching new products and techniques to keep A Great Choice ahead of the competition. Most recently John and his company have obtained credentials as certified installers for Unilock, and Clifrock product lines.
John enjoys spending his spare time with his wife, close friends and 3 dogs, boating or just relaxing on the shore of Cayuga Lake.
---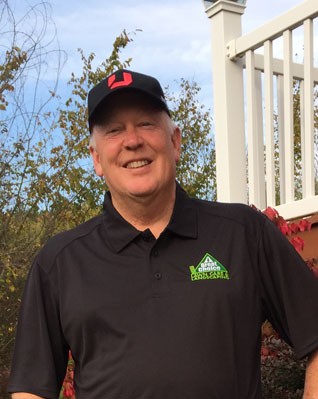 Dave Patterson
Dave Patterson is joining the team at A Great Choice Lawn Care & Landscaping with over 20 years in management and sales experience. Prior to joining A Great Choice, Dave spent 15 years serving customers in the automotive industry and prior to that, owned a successful local pizzeria. Dave brings a new level of customer service to A Great Choice where he works with customers in coordinating their yearly lawn care and landscaping services.
Dave is a graduate of UE High School and when he's not out on the road helping customers, Dave enjoys working on his Jeep Wrangler which he has affectionately named "Willy". In addition to being a gear head, Dave is a fan of the New York Yankees and the Pittsburgh Steelers.
---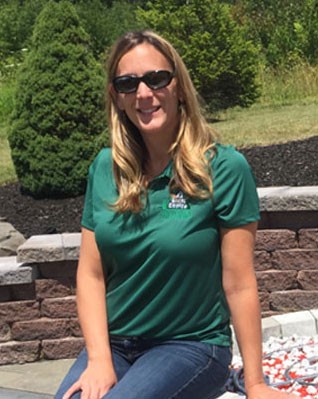 Renae Patterson
Renae is the project planner at A Great Choice Lawn Care and Landscaping. When you call or schedule an estimate on our website, Renae will be the one to visit your home and help you create the perfect outdoor space you've always dreamed of. Renae will work with you to help you choose the perfect plant species, paver styles, water features, lawn treatments, and much more. When not dreaming up beautiful outdoor design plans with our customers, Renae can be found spending time with her 14 year old daughter and an 11 year old son who keep her busy with their athletics. True to her nature as a lover of outdoor entertaining, Renae's favorite holiday is the 4th of July. Her and her family loves cheering on the Yankees during baseball season and she always enjoys gathering together with friends and family to relax and unwind.
---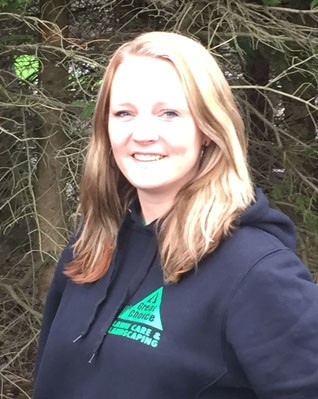 Tiffany Lavin
Tiffany is the controller at A Great Choice Lawn Care and Landscaping. As the controller, Tiffany will take your call and help you schedule a convenient time for our team to come out and give you an estimate. Tiffany grew up in the Binghamton area and is a graduate of Union Endicott High School. She comes to our team with 10 years of office management experience. She is a very proud mom to an 8-year-old daughter and also enjoys cheering Cleveland Browns when she's not busy helping our customers. In her spare time Tiffany enjoys riding motorcycles with her husband-to-be Scott.
---
GET A FREE

ESTIMATE
Fill out the short form below for a FREE routine maintenance estimate or landscaping project estimate.
---
Your e-mail will never be spammed or shared with 3rd parties.